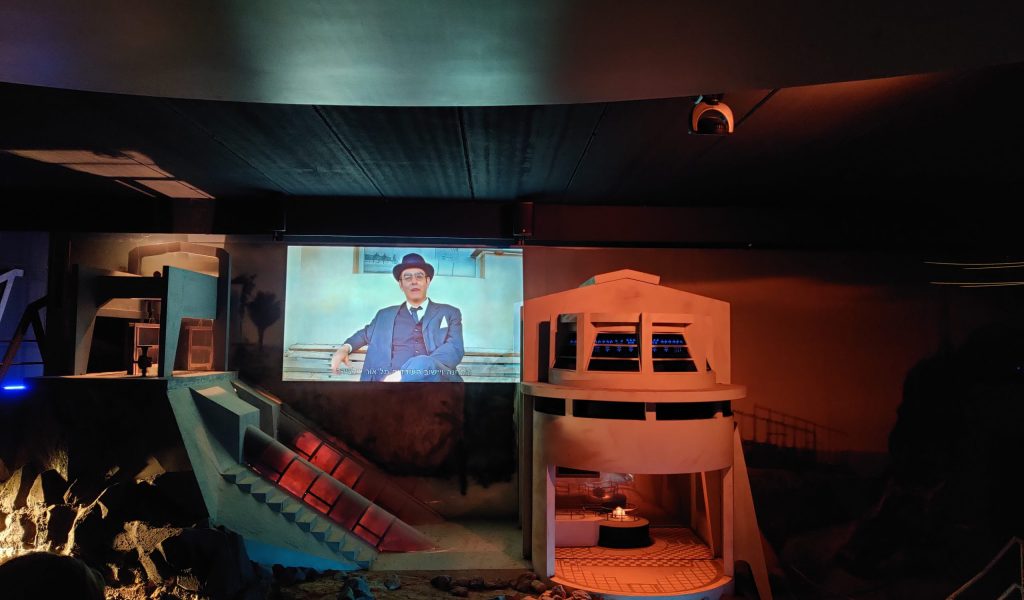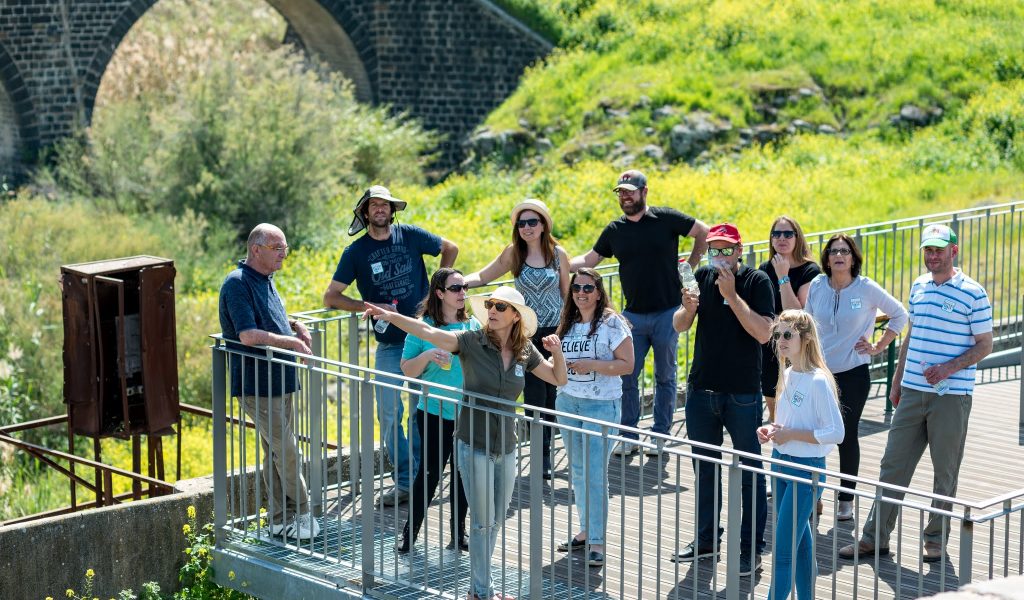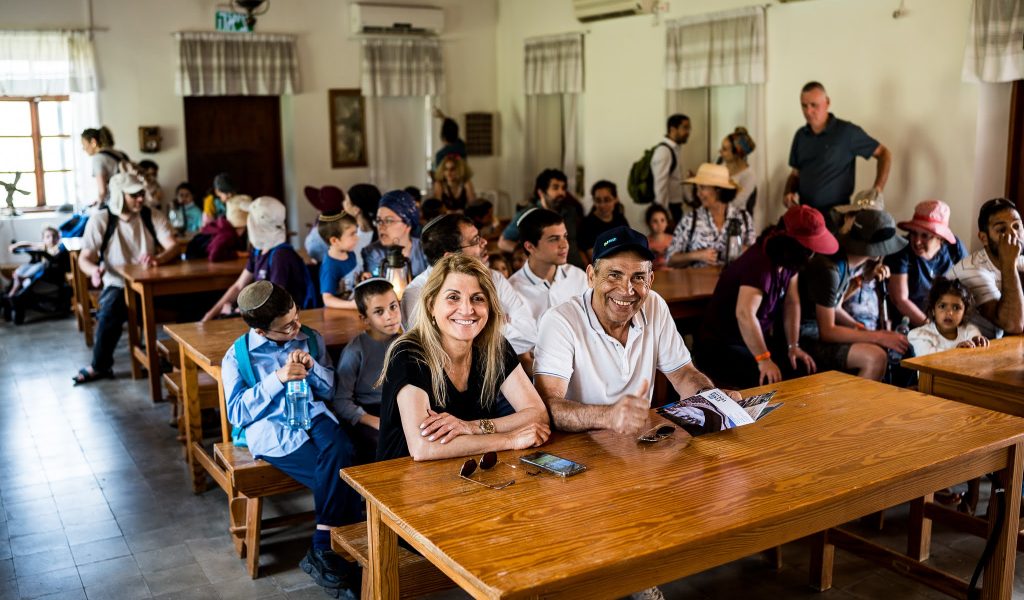 "Naharayim at Gesher"
At the end of a winding road, passing through fields, date plantations and fish ponds, and facing the Gilad mountains, lies a hidden gem of landscape.
Here, by the banks of the Jordan River, are three impressive ancient bridges ("Gesher" means "bridge" in English) left to us by empires that ruled here in the past: a Roman bridge, a Turkish railway bridge used by the Haifa-Damascus line of the famous Valley Train, and a British road bridge.
Nearby is a Mamluk caravanserai, a British Taggart police post, and remains of Kibbutz Gesher after the fierce battles that took place in 1948.
Baking workshop
bake focaccia with a variety of additions, includes cold beverage.
The "Malka Cohen" bakery is a marvelous story about a brick oven that has survived since 1924 and has been lovingly renovated. Today it serves for the enjoyment of visitors, who are able to bake amazing focaccia bread to their hearts' delight!!
Participants in the workshop are given an apron and chef's hat. Then they roll up their sleeves, form balls of dough, and prepare the most delicious focaccia with the addition of a variety of vegetables, pesto and tapenade.
Workshop includes cold beverage.
A VISION OF LIFE & HOME BY THE BANKS OF THE JORDAN RIVER
In 1939, before the State of Israel was established, a group of determined pioneers came to this strategically important spot on the border and chose to build their homes here by the Jordan River, in a place both distant and rugged yet somehow magical. In the middle of nowhere, surrounded by enemies, these courageous men and women ventured into the wilderness and built a kibbutz for their families, where they raised their children to value equality and hard work, and lived
During the War of Independence in 1948, Kibbutz Gesher was attacked by the Jordanian Arab Legion and the Iraqi Army who sent armored, infantry and artillery troops, in an attempt to invade Israel.
Despite a difficult battle, the men and women of the kibbutz maintained their strength and determination and, after fierce battles, the enemy forces were forced to retreat.
Our spectacular audio visual display depicts some truly inspirational stories.
AN ELECTRIC VISION
In 1927 the construction of the hydro-electric power station began, near the meeting points of the Yarmouk and Jordan rivers.
In 1932, when the power station began producing electricity, the name Naharayim ("2 rivers" in English) sounded exciting, rewarding the pioneers in the Jewish "Yeshuv" (settlement) with a feeling of pride in all they achieved: their ability to cope with the harsh forces of nature, and part they played in building the State of Israel.
This is all thanks to the man and legend in his time, Pinhas Rutenberg.
During our tour we will learn about Pinhas Rutenberg, "The Old man from Naharayim", and his vision, and we will hear another story about "If you will it, it is no dream".
Package Price per participant: 69 NIS
Length of activity: about 90 minutes
**Minimum 20 participants